Amazing Video About Mo's Story From Right This Minute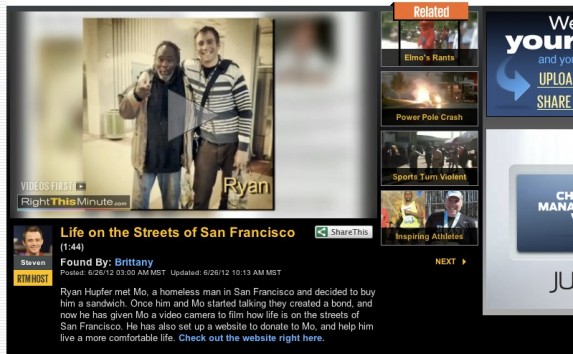 I had to link to this video that Right This Minute put together about Mo's story. It's amazing when you see it put together like that and they did an incredible job with telling the story in an interesting and honest way. Thanks to all of the team over there for doing this, Mo really appreciates it.
If you landed on this blog after watching the video, welcome. If you'd like to find out more about Mo you can check out his donation page over here or give directly below. Thanks for stopping by and leave a comment if you want me to tell Mo anything for you — I'll be sure to pass along the message.