Everyone Needs To Learn How To Use Technology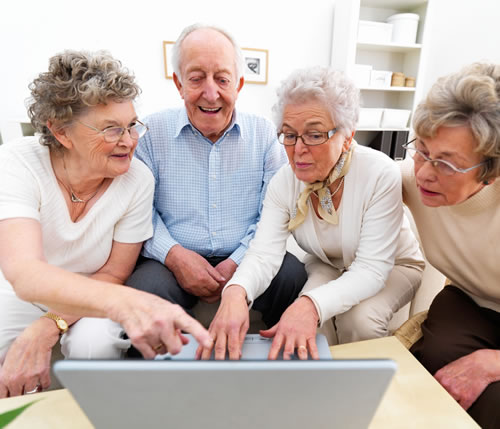 I don't care what your major is in college or what you're into. Whether you like to take apart cars, do accounting, cook cupcakes or take care of animals there's one thing that you're going to have to be good at — technology. Are you going to be a programmer or engineer? Most likely not, but whatever job you end up doing I can guarantee that not only will you be using technology but you'll be using it a lot.
I'm not sure if you've seen our economy lately and the types of jobs that are now in high demand but let me drop some knowledge on ya — they all touch technology. I live in San Francisco in the middle of Silicon Valley and I can tell you that we sure as heck haven't noticed any drop in jobs or a lack of demand for businesses hiring (we're hiring fifteen people at isocket). It's insane out here and it's only because software is eating the world. Either you're doing the eating or you're being eaten. It's that simple.
The jobs that were once the foundation of America are no longer relevant and our economy has completely shifted. It's not hard to see this trend of technology taking over and it's been happening at an accelerated rate ever since the Internet came along more than ten years ago. This is why I'm seriously blown away by the fact that every person in this entire country who has the means to do so isn't learning how to be part of it. Why are people not learning (or being taught) technology?
It's been a while since I've been in college but from what I can tell it's the same thing for most schools these days. You come in as a freshman, take a bunch of classes that don't really matter and then after a while you might take a few that actually provide some value to you once you're in the real world. I know that colleges need to make their money and this isn't going to change any time soon. But this doesn't stop me from asking why in the world wouldn't every, single person who goes to college not learn some type of technology that will benefit them in the future?
I'm not talking about Microsoft Word and PowerPoint — those are a given. There are literally third graders in Palo Alto who can put together a PowerPoint and edit a video better than I can. I'm not even kidding. I'm talking about creating apps, writing on a blog, understanding real technology and being able to at least wrap your head around what's going on under the hood. Every student in college should write a blog, every student should be able to create an app and when they graduate from college they shouldn't even need to send out a resume. Employers should be able to see what they're interested in, see their work and get a feel for what type of employee they would be just by seeing what they have online.
Twilio, one of the fastest growing startups in the world would agree with me, they make every employee create a working Twilio app when they're hired. If you're in accounting you make an app and if you're the new VP of Marketing you make an app. Everyone makes an app and it's awesome. The most popular app that's ever been built by a Twilio employee was the brilliant idea of my buddy Michael, who was their PR guy at the time. Love it.
One last thing to prove my point, I've had a wide variety of jobs in my lifetime. I've sold computers at BestBuy, helped with IT at a construction company and I'm now helping build an online advertising startup. With all of these jobs there's been one thing that's helped me really stand out and that's the fact that I know my stuff when it comes to technology.
Everyone should be learning technology and this needs to happen now before we're all left behind (or eaten). Nom. Nom.