How I Taught The Congo About Computers And High-Fives
[box type="info" style="rounded" border="full"]I'm going back to Congo in March and need your help! Check out more about what I'll be doing and donate some of your cash 
over here
. Thanks for being awesome![/box]When I went to Congo last year to teach a computer course at one of their local universities I didn't know what to expect. I've trained hundreds of people how to use software over the years, but I've never officially taught students in a classroom setting.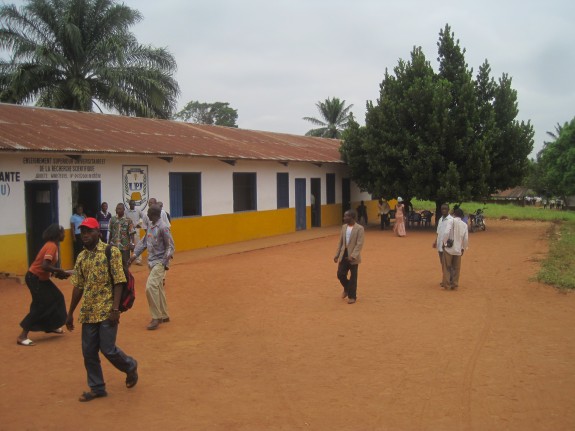 The outside of the university
I'm using the term "university" loosely, as it's not what most of us Americans would think of when hearing the word university or college. The university that I taught at consisted of three cinderblock rooms with no electricity, bathrooms or anything else that we're all used to having inside of our schools.
Even though they had a few computers on hand (that our church donated five years before) none of of them worked, so before I could teach them anything on the computers I needed to fix them. I hadn't fixed a computer in probably ten years, but it all came back to be and before you know it we had fifteen of them up and running.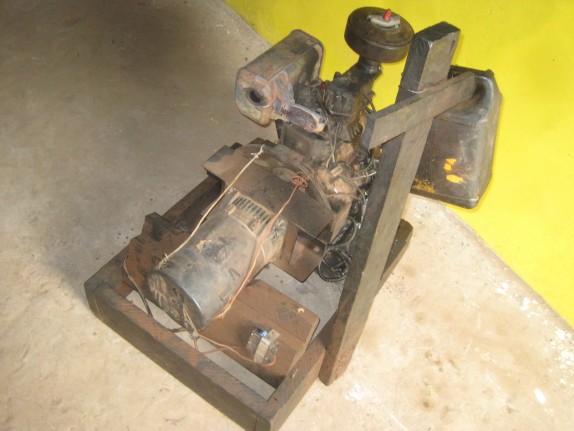 Somehow this generator powered my entire classroom
Of course I also needed electricity in my classroom so we used an old worn-out generator that pumped in the juice I needed to power my projector, computers and the mobile phones that all of my students kept trying to plug in whenever they had the opportunity.
Even though most of the students had a mobile phone, getting a good charge is still a luxury in Congo. I even used it as motivation to answer questions during my class. Want to get a charge? Answer a question correctly and you'll get yourself a couple hours of talk time.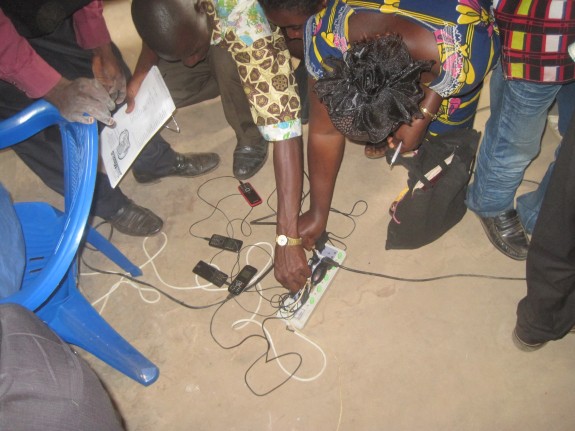 The students never missed a chance to charge up their phones during class
Before going to Congo I had never spoken Lingala (a Congolese trade language) or French (the Congo's educated language), so I used a translator who had trouble speaking English, but could translate everything I said into French. His name was Remy and he wore a suit every, single day. Up until then I had never used a translator and Remy was more than awesome. I have to admit, it was hard to begin with but we figured it out together and got into a groove in no time.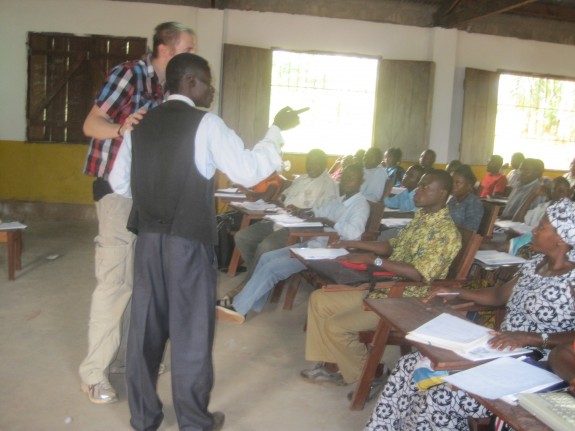 My translator Remy and I were a good team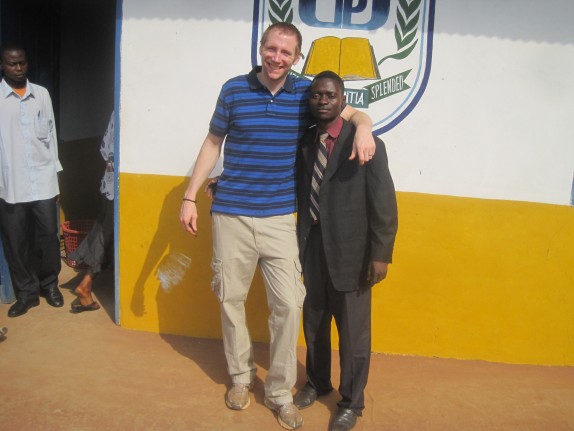 Remy always looked good — check out that suit!
Mix all of this with the fact that the students didn't even know what a mouse was, how a keyboard worked or how a computer even turned on and you have a situation that could go from bad to worse to horrible in no time. But, God helped me pull it off, the classes went better than expected and I ended up bonding with the students in a way that I could have never imagined.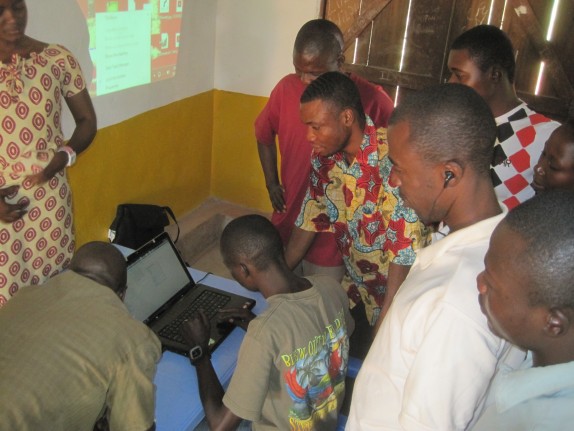 The students couldn't get enough of the computers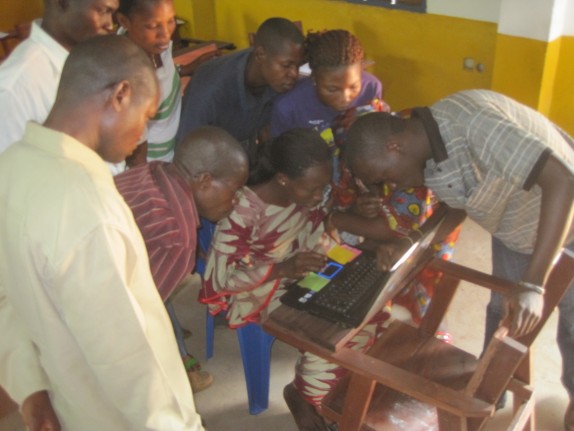 This is one of my best students, Karl — he would help me teach the class, too
I even taught them how to high-five, which they loved. So much, in fact that we all did a high-five fest at the graduation ceremony once our classes were finished.
When I received my certificate for the class I taught I surprised my students with a little bit of Lingala I learned and screamed out "Nalingi Bino Mingi", which means "I love all of you very much!". The students went crazy and the only reaction I felt was appropriate was to high-five as many of them as I could as they screamed in excitement.
Check out the video below for how it went down. [view on YouTube]