Mac Lethal Covers Look At Me Now…I'm Making Pancakes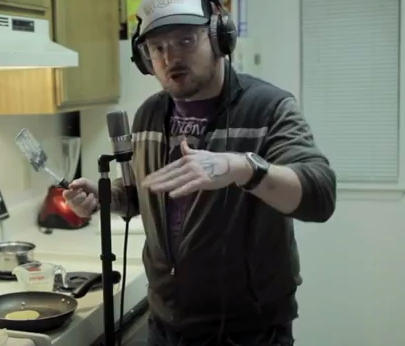 I was sent an awesome video this morning from my friend Bobby and it's of a rapper Mac Lethal (a self-proclaimed "Nerdy White Kid") covering Chris Brown's Look At Me Now, which includes a ridiculously infamous verse that's rapped by the one and only Busta Rhymes.
The cover by Mac Lethal takes an interesting approach by focusing the entire rap around making pancakes (don't worry, it'll make total sense once you see it).
This email was sent out by Bobby because he knows how much Stephanie loves to rap this same song, which I also happen to have on video. Have I mentioned how much Stephanie loves to rap?
Here's the original if you want to check it out, too. It's always worth a watch.