Bay Area Man Takes Shirt Off, Gets Sunburnt At Ocean Beach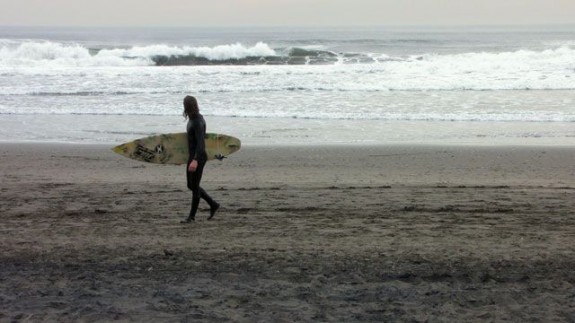 In what might be a first in San Francisco, a man went to Ocean Beach today and took off his shirt. Bare skin exposed to the sun isn't a common occurrence at one of the Bay Area's most popular surf destinations which left many of the locals questioning the man's intentions.
One of the hundreds of surfers wearing wetsuits that day was taken back by what he saw. "I had my eye on him ever since he left the parking lot and when he reached down to take off his shirt I couldn't believe what I was seeing."
A woman wearing Lululemon chimed in with similar disbelief. "He took off his Ray-Bans, pulled off his shirt and kept walking toward the water. It's like he thought he was in SoCal or something."
Removing clothing is commonplace at most beaches but not in San Francisco. Most beach goers wear multiple layers of clothing including hoodies, light jackets and anything with a North Face logo.
It was also reported that the man wasn't seen applying any sunscreen so there were no doubts about the likelihood of him getting sunburnt.
An older Asian man doing Tai Chi on the boardwalk witnessed the man once he had his shirt off. "He was really pale, I doubt he gets much sun."
After asking him whether or not the man without his shirt got into the water he quickly responded "Are you crazy? That water's freezing!"
For the time being this man's actions are considered out of the ordinary and there are no expectations of seeing similar behavior from others in the future.