Mo Gets Some Online Love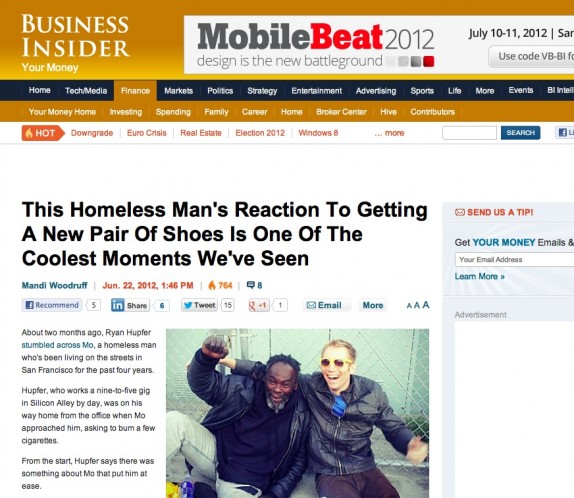 There's been a lot going on with Mo today. A video of him interviewing another homeless man in San Francisco made it all the way to the front page of Reddit and a great post was written about him on Business Insider. It's been amazing to see all of the feedback and interest that people have shown in Mo and the way that people have been donating to his cause. I'm still working on getting back with a lot of people who have sent me messages which I'll hopefully catch up on over the weekend.
Thank you so much to all of you who have been willing to help share the story that's just starting to unfold for Mo. You're all super awesome.
I'll update you all with more later, but in the meantime here's an easy way to donate if you feel like helping out Mo, too.