We Should Be Doing More Than Just Surviving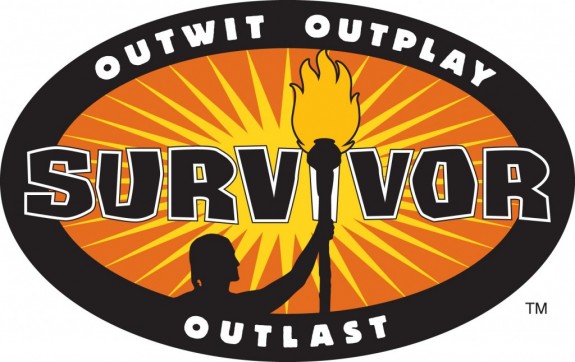 This morning I met a homeless man named Trey in the San Francisco Caltrain station and he asked me if I could spare some change. This is a situation that I'm very familiar with.
I had a few minutes before my train took off so I told him I would buy him something to eat. He wanted Subway so we headed over to the beginning of the line to start the order. Before we even had the chance to say "footlong cold cut combo" the man behind the counter started yelling something to me that was a mix of English and some other language that definitely was not English.
"I will not give him sandwich — no buy him sandwich!" he said in a loud voice as we moved down the line of sliced meat and veggies.
"Hey, man — all I want is a footlong cold cut…" Trey yelled back. He didn't seem too surprised that they weren't too willing to give him what he wanted, which made me wonder what was going on.
I walked up and talked the Subway employee and in as good of English as possible he told me something about how Trey tried to take back a sandwich someone bought him for some money and that he had to call the cops on him. In other words, Trey wasn't going to be getting his footlong.
So, we moved on to another coffee shop that's next to the Subway and tried it again.
"What do you want from here?" I asked while checking my phone to see how much time I had before my train was supposed to leave. "Hmmm, I guess I'll take a sausage and egg burrito and a large coffee." Trey said and I got in line as he started telling me how he was from St. Louis and was staying in a homeless shelter that's a block away from where I live.
Just then one of the guys who worked at the coffee shop walked out to where we were standing and told me that Trey had been stealing from him. He also told me that he had put a restraining order on Trey . I told the man thanks for the info, stepped out of line and confronted Trey about the accusations.
I looked right in his eyes and said "Hey Trey, have you been stealing from these guys?"
"No, man — I haven't stole nothing from them." he quickly replied.
I asked again, "Trey, are you sure you have never stole anything from this coffee shop? Ever? If you have, it's ok — we all do stuff like this, but I need you to tell me the truth."
Once again he told me no directly to my face and with that I had to say goodbye to Trey and head off to Burlingame. For some reason this interaction really stuck with me while I was riding down to work today which is why I felt like I needed to write something about it. I'm pretty sure that Trey has done some things that he's not too proud and that he was in the middle of a tough time in his life where he feels like the only way out is to steal and do whatever it takes to survive.
But to that I would say that the only way for him to make it out of the struggles he's facing and the world that he's living in isn't to only do what it takes to survive. It's doing whatever it takes to change his heart and his mind from the inside out. For Mo that change has happened over time through the fact that he has been putting more faith in what Jesus Christ can do in his life than what he can control and do himself. Through that I've been able to help him and so have several others that have been brought into his life.
I might not be homeless, but I'm learning to do the same exact same thing in my life and it's always a struggle. All I pray for is that Trey would one day do the same thing.
We should all be doing much more than just surviving.