Needing Someone In New York City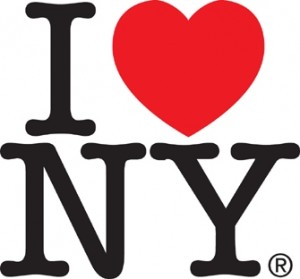 Last week I was in New York City (NYC) for an ad conference and it was the first time that I'd been there in a long time. If you've never been to NYC it's pretty much just like you hear about — crazy, fast-paced and awesome. It also happens to be the epicenter for all things advertising since many of the largest advertising agencies call it home. Just like tech in Silicon Valley and entertainment in LA, advertising in NYC is where it's at.
Over the past couple of years that I've been working at isocket we've talked a lot about how we need to have a team in NYC, but I never really knew why. I mean is it really that important?
After spending a few days in the Big Apple I can definitely say yes, we need someone in NYC, and we need it big time. With all of the ways that people can connect these days, we tend to forget the power of just being there and showing up. Simply being part of the NYC advertising community is so important for isocket that it's worth it to have someone there literally 24/7. Things are happening, deals are being made and money is exchanging hands — and a lot of it is being driven by personal relationships that are built face-to-face.
Before I saw it firsthand I knew that having a full-time person representing us in NYC was important, but I never really knew just how important it really was. Things are moving faster than ever and we need to make sure to have someone there as much as possible, as soon as possible. If you think that you might be a fit for being the first person to represent isocket in NYC (or you know someone else who could be), then you should check our job posting over here and let us know.