How I Got Ordained As A Minister And Officiated My Friend's Wedding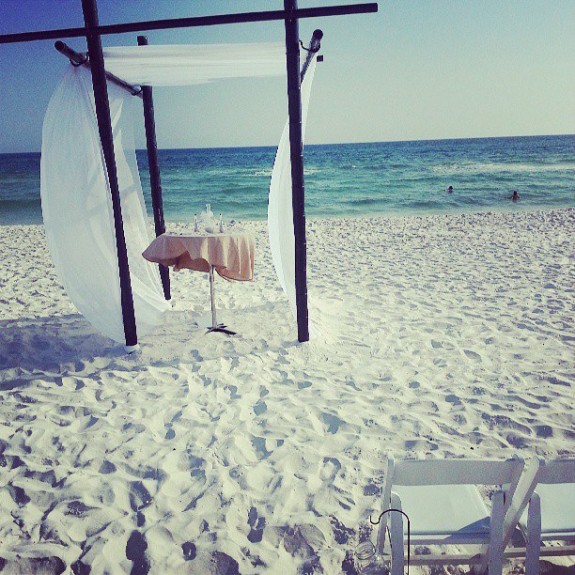 I spent this last weekend in Panama City Beach, which thanks to several spring breaks and family vacations I'm very familiar with. It's been a few years since I've been there but it's just how I remembered it. Hot weather and some of the most beautiful beaches I've ever seen.
I love me some PCB and it's a great place to party but this time around I was going for a different reason. This trip was all about Ryan Mollenkopf (I call him Mellonhead). He's one of my best friends who was getting married and I was going to be playing a bigger role in the wedding than I'm normally used to.
Will You Marry Us?
Let's rewind things a bit and listen in on a phone conversation I had with Mellonhead a few months ago. We hopped on a call after he had sent me a text telling me about an awesome idea he had. If you know him like I do this would both excite and scare the crap out of you at the same time. After catching up with some small talk he let me have it.
"So what's this idea you want to tell me about?" I asked him.
"Well, since the wedding is in Florida we don't have a minister to marry us we were thinking that you could do it. Would you be up for that?"
As with most decisions I make it didn't take me long to think about it before saying yes. I mean, how many times will I get to marry one of my best friends? When I agreed to doing it I felt a funny feeling in the bottom of my stomach and I have to admit that I love that feeling. It usually means what I'm doing is a little crazy, but awesome and I'm more than OK with that.
A Secret Surprise
The only stipulation I had after agreeing to be their officiant was that it had to be a surprise to everyone else at the wedding. The best men (there was two of them), the family and our friends would have no idea I was going to do it. Me, Mellonhead and his lovely wife-to-be Stephanie would be the only other people who knew about the plan.
I would be a normal groomsman up until the wedding and at the last minute when we realize there's no minister we'll do the reveal. Me being the officiant would be pretty sweet but being able to surprise everyone at the last minute would be epic.
Minister Hupfer and Planning the Wedding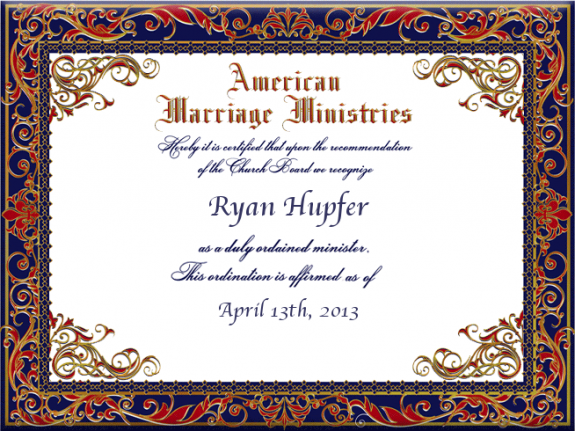 About a month before the wedding I did some research about how to become an ordained minister online. I've known several people who have done it before but I didn't know exactly where to go online to do it. After doing a little bit of research I used American Marriage Ministries and in a matter of minutes I was officially a minister that was able to be perform a marriage ceremony in Florida (each state has different rules, so be sure to check them out if you're want to do this).
Getting ordained online was even easier than I thought it was and I didn't even have to pay for it. It's totally free to be ordained and once you're official they try to upsell you on some things which you don't have to buy. You're emailed a confirmation and just like that you have the power to marry a couple. God bless the internet.
After I was officially ordained the only other thing I had to do was put together the script that I would read during the ceremony. This actually took a lot longer than I thought it would but after piecing some things together and adding in some feedback from Mellonhead we had a great looking script that they were happy with. Even though it took me 3-4 hours to get the initial draft of the script on paper the process was actually pretty fun.
Keeping The Secret
Once all of the logistics were done all I needed to do was show up at Panama City Beach and keep the secret for one more weekend. It's pretty easy to keep a secret like this when I'm in San Francisco but being around all of the people who were there for the wedding made it way harder.
I had to do some sneaking around in order to make it work and my cover was almost blown a few times. But thanks to the hectic nature of the time leading up to a wedding no one figured it out.
Almost Busted
The craziest thing that happened was when one of the bridesmaids in the wedding and her husband happened to sit across from me on my flight in. Mellonhead, his wife and most of their friends are from Nashville and I ended up flying through there on the way to Florida. I met some bachelorettes on my connection flight from Denver into Nashville who were also going to PCB with some friends they were picking up along the way.
Once all of them were on the flight out of Nashville we were talking about how I was going to be the minister in a wedding and that it was a surprise to everyone. By that point I had drank a couple of beers so I'm sure I was being a loud talker.
After landing in PCB I headed to the house that Mellonhead and his family was staying at and not long after I see a couple that looks awfully familiar. Before I know it the husband of the bridesmaid notices me and starts talking about how we were on the same flight and that I'm going to be marrying the couple.
I freaked out and rushed over to talk to them before anyone else knew what he was talking about. I said hi and once they were away from everyone else I told them how it's a surprise to everyone and that they can't tell anyone about it or I'll kill them. (I'm kidding about threatening to kill them but I did tell them to keep it to themselves) What are the odds, right?
Enjoying the wedding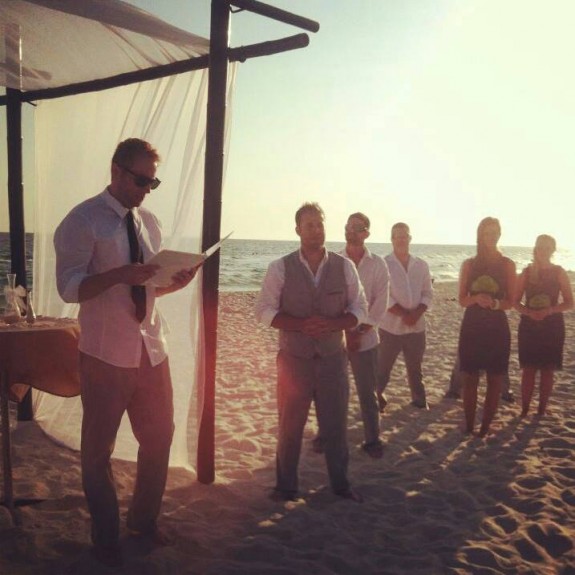 Somehow my cover was never blown and we were able to surprise everyone during the wedding. It was one of the coolest moments I've even been part of and I felt very privileged to marry two people I love and care about so much. I didn't screw anything up and there wasn't a dry eye in the house. We laughed, we cried and an amazing man and woman dedicated their lives to each other in front of my eyes.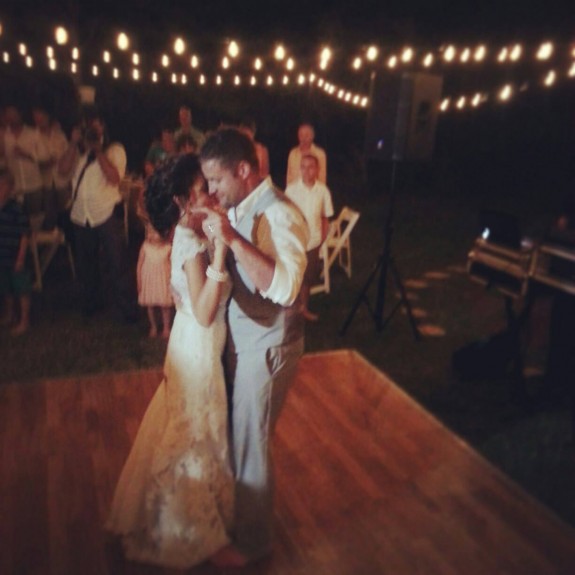 I'm not sure if I'll ever officiate another wedding ceremony but it felt oddly natural to me so who knows. In the meantime two of my favorite people are now a married couple and my signature is on their marriage license. Awesome.