As I finished up my travels in the Philippines and other countries around Asia last year I started to realize a couple of important things about myself. The first being that from here on out, traveling is always going to be a big part of my life. There are several reasons why I feel this way and have chosen to pursue this type of lifestyle (which I'll go into more later) but spending time in foreign cultures energizes and challenges me. These don't have to be foreign cultures outside of the United States, but the more out of my comfort zone I find myself, the more alive I feel. So, traveling and exploring that which is unfamiliar to me is here to stay and I don't see that changing any time soon.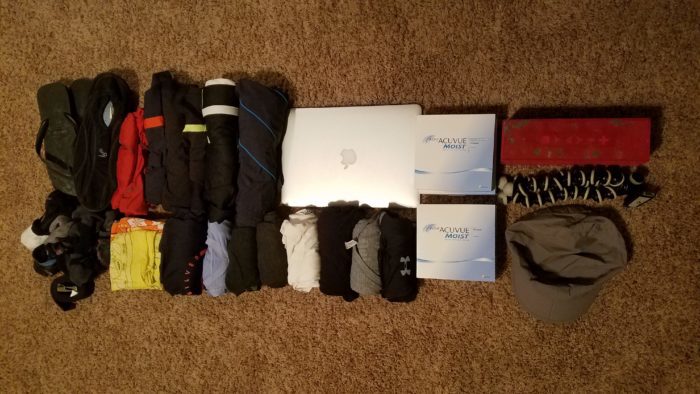 All packed up and ready to go again
Second, the longer I've traveled and the more places I've seen, the more I've been drawn to going deeper into just one culture longer-term. This means not just living and working in an unfamiliar place as an outsider, but putting in some focused time and effort into truly becoming part of the local culture. For me, this means first and foremost learning a second language, which is a top priority for me this year. I got my first taste of learning a new language and the impact is has on life in another country while spending time in the Philippines and to me it felt magical. The time I spent learning Tagalog and the ability it gave me to communicate with all different types of people while living there made me feel more connected to everything and everyone around me. Even with the limited vocabulary and understanding that I had, it was still a game-changer and unlocked parts of the Philippines that I would have never been able to experience otherwise.
I'm moving to China to learn Mandarin
I haven't traveled all over the world at this point in my life, but from where I've visited and spent some time the country that caught my attention the most was China. It's a country that's changing fast and while it's major cities are booming and nearly everywhere is fast-tracking it's way to being fully developed, China is still like the wild west in many ways. To me, this transition is fascinating and something I want to experience for myself and be part of, so I've decided to make China my home permanently for the time being. It's something I've thought about quite a bit and as really started digging into how I wanted to make my long-term move happen things started to fall into place and now I've got a plan that will take me at least through the rest of 2017.
The  main reason for me living in China will be learning Mandarin, the most widely-used Chinese language, which isn't going to be easy. But, I'm excited to take on the challenge and will have a full-time class schedule to make sure I'm setting myself up for success when it comes to learning one of the hardest languages going. I've researched several schools that could help me conquer the tough task and after talking to people from some solid options in major cities like Shanghai and Beijing I've decided to go another route and learn in a smaller city called Haikou. Even though it's home to over 2 million people (around the population of Chicago), Haikou is still considered a second or third tier city in China, which for someone learning Chinese is actually better since there will be far less English speakers running around. This will force me to speak more Chinese day-to-day, which will be tough as I'm learning, but should help me become conversational quicker.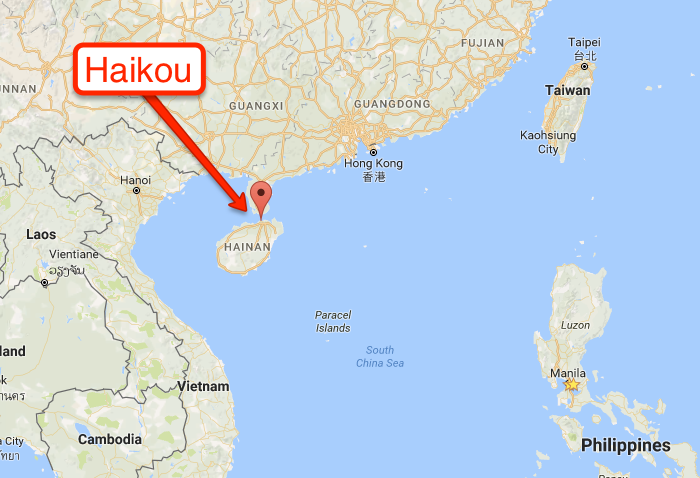 Hainan is known as "the Hawaii of China" 
Haikou is located in a unique spot in China, as it's the largest city on Hainan, the country's only tropical island. It's located south of mainland China near Vietnam, which means the weather is warmer and more similar to what I was used to in the Philippines and, as a bonus, the air quality is some of the cleanest that China has to offer. Boo yah.
The Hainan Premier Language School in Haikou, China
I'll be taking my lessons at the Hainan Premier Language School, which I happened to find while digging through the depths of the internet to find a place to call home in China. While I found some really good options for schools in both Beijing and Shanghai, I wasn't feeling super excited about any of them. They were in bigger cities, seemed to be more impersonal, and thanks to the high cost of living in both places they were also pretty expensive. But, as I kept searching I happened to find what I feel is the perfect place for me and I'm super excited to get this party started.
I feel good about the Hainan Premier Language School for a few reasons. First off, the weather is awesome and after spending a few ridiculously cold winter months in Indiana I'm ready to go back to a place that's consistently warm year-round. The city of Haikou has an average temperature of around 68 degrees °F (20 °C) with highs of 85-90 °F (29-32 °C) and lows of 60-65 (15-18 °C). That's what I'm talkin' about.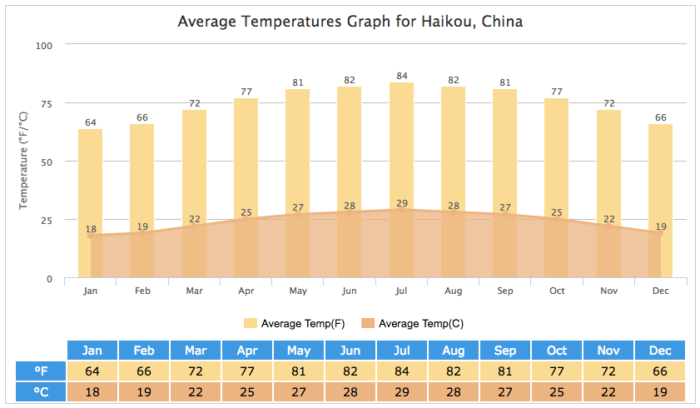 Loving this weather and no air pollution!
Also, the school is all-inclusive, so my room is included and they're even hooking me up with a private room, private bathroom, and king-sized bed. For someone who hasn't had their own room for over a year, this is going be a nice, little upgrade for me. Having my accommodations all taken care of will also make it a lot easier for me to focus on my classes while becoming a Chinese-speaking phenomenon.
Finally, the school is managed by a local family that seems to be super nice and very accommodating, which also makes me feel good about spending most of my time there. I also happened to meet a woman who lives in Haikou while staying in a hostel in Hong Kong over a year ago and after chatting with her she had nothing but great things to say about both the school and the family who runs it. From what I can tell, they've built a great community around their campus and I'm super excited to be part of it for the next year.
Answers to some questions you might want to ask me
Now that I've shared this news with several of my close friends and family, I've noticed some common questions I'm getting about my decision to learn Chinese while living in China. Here are a few of the ones that came up the most as well as the best answers I can give you at this point.
Will you be working while you're in China?
Well, yes and no. I won't be working a full-time job, but I will continue to work on finding ways to create some sort of consistent income while working remotely. This will most likely include things like writing online content, managing work-from-home teams in the Philippines, and any other opportunities I can work on while living anywhere in the world. But, with all this being said, my top priority will be learning Chinese, which will take up a lot of my time.
What does "going to school full-time" mean?
I'll be taking classes at the school every day, Monday through Friday, from 9am-noon. I'll also be spending plenty of time on some 1-on-1 tutoring and practicing my Chinese skills on unsuspecting strangers around Haikou.
Is China safe?
I know that there's a lot of negative press about China, especially with the government and how crazy it is over there. But, from my own personal experience, I've always felt really safe while spending time there and it's not something I'll worry about. But, just like with any other city, there are things I'll need to look out for and people who will try to take advantage of me and other foreigners. But, this is all part of the adventure for me and not a big deal.
Can I come visit?
Absolutely, but you're going to need a Chinese visa, which costs around $100+ and the flights aren't the cheapest, but if you're all good with that, then you're more than welcome to come over to Haikou and soak in the local scene.
Will you be coming back to the U.S. at all over the next year?
At this point I'm not sure what my future travel back to the U.S. will look like, but I'm sure I'll be back at least once or twice to visit in 2017.
Do you really think you can learn Mandarin?
Yep, I do and I'm going to put a lot of time and effort into learning it over the next year. I know it's one of the hardest to learn, but I love learning languages and I feel good about my odds at this point. But, let's see how I feel a few months from now. 🙂
Does this mean you're going to buy more clothes?
What, you mean that one pair of jeans isn't enough? I haven't really put much thought into this, but for now I'm going to keep things simple and hold off on adding to my minimal wardrobe.
Do they have hummus in China?
I've never eaten hummus in China, but that's probably due to the fact that I was usually occupied with eating all of the delicious dumplings, noodles, and veggies. But, if I'm there for a year I will definitely need to find a place to get my hummus fix. I'll keep you updated.
My classes start in February
Well, this is my plan and my classes will officially start on February 6th, so I'll be speaking some Chinese in no time. If you have any other questions about what I'm up to and there will be no shortage of stories from this adventure, so I'm sure you'll be hearing from me soon.