Steve Jobs Had The Pug Bug
I had dinner the other night with my friend Amanda, who is not only a fellow Pug owner, but also runs the awesomely entertaining Daily Puglet, and she let me in on some great Steve Jobs trivia. I'm not sure if you happened to know this (or if you even come close to caring), but apparently Steve Jobs had the Pug bug.
I didn't believe Amanda when she first told me, but once I got home I Googled it and here's what I found: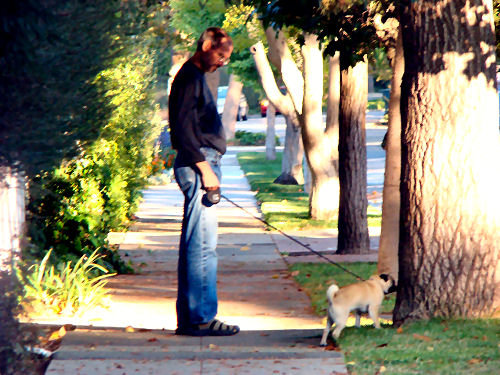 I'm not sure what his Pug's name is, but I'm I think that Amanda said it was "Baby". Not a great name for a Pug, but regardless it's a good looking fawn that might be Frank's doppelgänger (I love when I get to use that word).